SENIOR RAIDER BASEBALL PLAYER SIGNS WITH UNIVERSITY OF TEXAS AT ARLINGTON
Congratulations to senior Jake Wilcox, who recently signed a four-year scholarship to play baseball with The University of Texas at Arlington.
---
RAIDER BASKETBALL T-SHIRTS ON SALE NOW
Be sure to get your basketball t-shirt at the SHS concession stand - the cost is $25.00. Shirts are on sale now!
---
DHT COMMUNITY SERVICE OPPORTUNITY
DHT (Do Hard Things) will be serving Metrocare Services

Sunday, Dec. 15 from 1:00 p.m. - 4:00 p.m.

at their Dallas office to sorting toys and gifts and fill wish lists for needy families. Additional students are welcome, if additional drivers agree to volunteer.

For additional community service opportunities, please visit the SHS homepage
.
---
LADY RAIDER BASKETBALL RANKED #1 IN CLASS 2A GIRLS' BASKETBALL

Congratulations to the Lady Raider basketball team on their outstanding pre-season! With an 8-0 record, the ream is headed toward success with a
#1 ranking in state, according to the the Texas Association of Basketball Coaches
. Great work, Lady Raiders and coaches!
---
SUCCESS ONCE AGAIN FOR SHS CHOIR

Once again, the SHS Choir will be sending representatives to auditions for the All-state choir in January. 7 candidates will represent SHS.

Congratulations to the following students:
Amber Nichols, Soprano 2, 2nd Chair
Miriam Easo, Soprano 2, 3rd chair
Jasmine Joseph, Alto 2, 2nd chair
Courtney Kelley, Alto 2, 4th chair
Akhil Nune, Tenor 1, 4th chair
Jonathan Ennin, Bass 2, 1st chair
Joel Ennin, Bass 2, 3rd chair
Jaye Williams, Alto 1, and Lunden Williams, Bass 2, are serving as alternates for their sections. Congratulations, Raiders!
---
LADY RAIDERS HONORED FOR ALL-DISTRICT VOLLEYBALL HONORS
Congratulations to the Lady Raider volleyball team and Coach Simmons on a solid season!
The following girls received honors in the volleyball district:
Whitney Matous - Defensive Player of the Year (unanimous selection)
Leslie Berry - 2nd Team All-District
Honorable Mention - Caylen Campanello, Jenna McLaughlin, Lauren Brown
Academic All-District - Whitney Matous, Caylen Campanello, Jenna McLaughlin, Leslie Berry, Rachel MacLachlan, Nadien Albanna
Way to go, Lady Raiders! We are proud of you!
---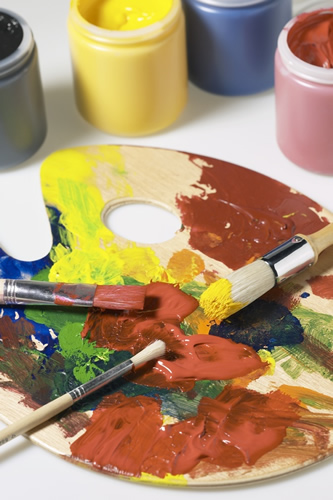 SISD PTA TO HOST SUNNYVALE CRAFT FAIR DEC. 7TH
Details:
Saturday December 7th
Sunnyvale Middle School Cafetorium - 1:00 p.m. – 5:00 p.m.
Hosted By the Sunnyvale PTA
Are you an independent artist, consultant, craftsman or entrepreneur? If so, the Sunnyvale PTA invites YOU to bring your "wares" so that all of Sunnyvale can shop your inventory or place orders in time for the holiday season at the Sunnyvale Craft Fair! If you would like to be a vendor at this event, please download our Vendor Application & Agreement from the Sunnyvale PTA and follow the instructions on the application to secure your spot. Booths' cost is $50.00. Applications will be accepted on a first come, first serve basis. Signed agreement and payment are both due by November 30th!! Please contact a Sunnyvale PTA Middle School Craft Fair Committee Member with any questions:
| | | | | | | |
| --- | --- | --- | --- | --- | --- | --- |
| Sarah | Bradford | | | Lisa | Finch | |
| Lesley | Bond | | | Jackie | Barr | |
| Kim | Lyon | | | Kim | Hawkins | |
| Sheri | Mayes | | | | | |
---
SENIOR GOLFER WINS RICHARDSON INVITATIONAL
Senior Evan Norlie took the Richardson Invitational by five strokes on Nov. 12th, beating players from Allen, Bishop Lynch, Richardson and other 5A schools. Congrats, Evan!

---
SHS NATIONAL HONOR SOCIETY HONORS LOCAL VETERANS AT ANNUAL CEREMONY
---
SOPHOMORE DRUMMER NAMED TO ATSSB ALL-STATE BAND
Congratulations to sophomore Ryan DeShazo for earning a place on the ATSSB All-State Jazz Band on DrumSet. Ryan, along with trombonist Paul Baker and trumpet player Daniel Marino advanced to the area level of jazz competition earlier this fall. The three jazz band members sent in tapes to be adjudicated at the area level and then had the opportunity to advance to state level if chosen. Ryan, along with other members for the group will be in San Antonio on

Feb. 12th-14th

for the clinic and concert of the 2014 ATSSB All-State Jazz Band.
---
SHS CHOIR POINSETTIA SALES KICK OFF THIS WEEK
The SHS Choir's annual poinsettia fundraiser have begun! To order yours, please click here. Details are on the form at the link.


ANNUAL RAIDER PRIDE BAND CHRISTMAS CAROLING FUNDRAISER SET FOR

DEC. 6-7
The Raider Pride Band needs your support! To raise funds for the 2014 Sunnyvale Fine Arts Band Trip, we are taking orders for
Christmas Carols performed
"live" at your home or another's home for the holidays. What a great gift! The high school band students will be in the Sunnyvale area or very near Mesquite area. 100% of the donation applies to the sponsored student of your choice. We have two nights (

Friday, Dec. 6th and Saturday, Dec. 7th

) from which you can choose your live "caroling experience". This is always a great time and we would love the opportunity to come to your home. Happy Holidays from Sunnyvale Bands!!
2013 Sunnyvale Band Caroling Order Form


GIFT WRAPPING FUNDRAISER AT DECEMBER CONCERTS
Proceeds go to the SHS Chapter of International Thespian Society
Come in, drop off your presents with the elves, and enjoy some wonderful entertainment! Then pick up the wrapped and labeled presents after the show. You can provide your own wrapping paper, or the elves will have some available to choose from.Pricing will vary with size of presents and whether paper is provided or chosen.
For More Information: Visit Mrs. Clarke's webpage, or email Lauren Hendricks at thespianwrapping@gmail.com.
Concert Dates Include:
SHS Choir Concert ---- Dec. 9
th
@ 7p.m.
SMS Choir Concert ---- Dec. 10
th
@ 6:30p.m.
SHS/SMS Band Concert ---- Dec. 17
th
@ 7p.m.